Angelic Reiki Session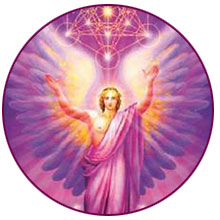 Angelic Reiki is one of the highest forms of healing to individuals, human consciousness and the planet. This healing takes place at the core level using the Angelic Kingdom to reach the foundation of who we are and what motivates us on our individual paths.

In this 50 minute angelic reiki energy session, we will work with you and your team of angels and guides. Blending usui reiki, angelic reiki, conscious healing, crystals and essential oils, this is truly an unmatched healing experience.
After a brief chat to discuss what you would like to work on (if anything...  you can always just see what comes up), you will be brought into the treatment and guided into a meditative state. We will work with your energy and your team of healing angels and guides for a period of time. We will then bring you out of your meditative state and talk about what has come up. Giving you any tools you may need to work with at home.

"What sets angelic reiki healing apart is the pure Divine vibration that is relayed through the Angelic Kingdom during a treatment to focus powerfully on root causes. Each person responds to the Divine vibration in accordance with his or her own level of development, and the healing vibration feels noticeably different to that of any other modality." — Stacia Zadra of Compass Rose
---
$45 for 30 min. session
$90 for 50 min. tandem session (2 practitioners)
Interested in learning Angelic Reiki? Click here to find out about upcoming classes.