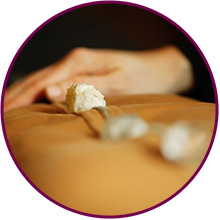 Ancient Healing Techniques
Shamanic healing has various techniques that have been passed down for thousands of years. These techniques guide the shaman in locating and extracting the illness.
Over the past few decades, the term "shamanism" has been popularized throughout the western world, especially in new-age circles. Today, it can be difficult to distinguish between traditional forms of shamanism and modernized, often esoteric practices that utilize the term.
One could view shamanism as the universal spiritual wisdom inherent to all indigenous tribes. As all ancient spiritual practices are rooted in nature, shamanism is the method by which we as human beings can strengthen that natural connection and heal challenges and illness.
---
$85 for 1 hour